Gath Surf Convertible SFC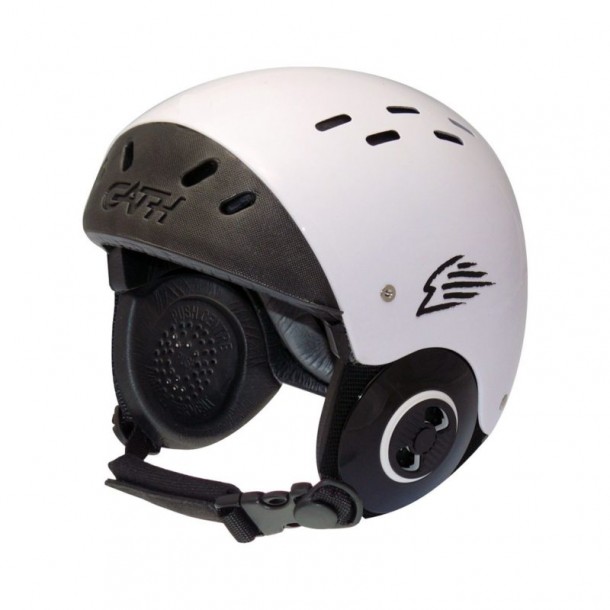 Gath Surf Convertible SFC, designed for surfing, the SFC with its unique fit system offers an incredibly comfortable suction cup fit ideal for breaking waves.
Ideal for surfing, bodyboarding, kitesurfing and windsurfing.
Lightweight, comfortable, strong and durable.
Technical information:
Gath helmets are made from quality materials to exacting specifications and are built to last and backed by a 3 year warranty. All materials are strong, durable, rustproof and resistant to adverse weather conditions and extreme temperatures.
- Housing - Durable, UV stable and impact resistant plastic.
- Visors - High quality plastic, UV stable and unbreakable.
- Tips - UV stable, unbreakable, flexible and durable plastic.
- Lining - Multi-impact, non-absorbent. Fabric - Multi-impact, non-absorbent.
- Headband - 10mm thick multi-impact foam, non-absorbent.
- Comfort straps - Multi-impact foam, non-water absorbent.
- Hardware - All custom screws and rivets on Gath helmets are made of solid, non-corrosive, salt water resistant materials.
- Retention System - Manufactured with non-elastic, standards approved straps, standards approved quick release buckles for secure retention and equipped with non-absorbent nylon coated foam for comfort
For sizing it is recommended to measure the circumference of the head and choose the size that is closest to the head and pull down: