Surfinlock FCS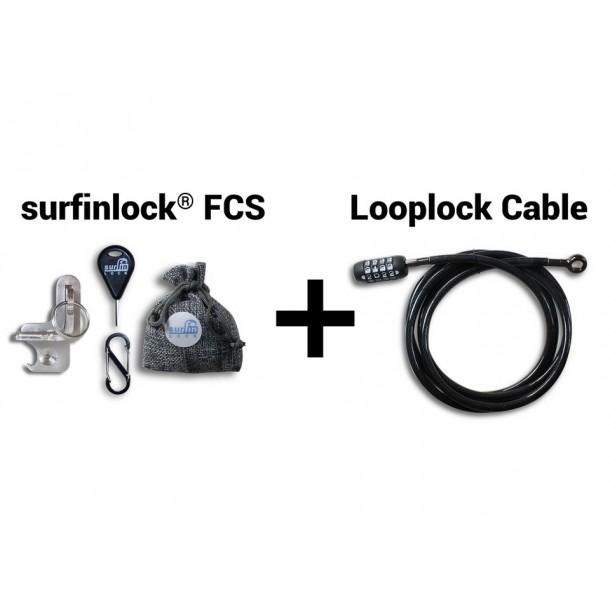 The brand new surfinlock FCS is there. This surfboard lock works for all boards with FCS 1, FCS 2 or compatible fin systems (fin screws on the side).
Like all our surfinlock it is made out of the best stainless steel and will last a lifetime. Get the bundle with the perfectly fitting looplock cable, all packed in a nice textile bag.
Includes:
- stainless steel lock
- key
- looplock 8mm
- double locking ring
- textile bag
Method of use:
- slide the steel base into the keel socket
- tighten the base with the screw
- slide the other piece of steel through the slot in the base, making sure it covers the screw.
- secure the cable where you want to attach the board and thread it through the hole
- close the padlock and make sure that no piece of steel moves.
The steel base is also sold separately for €32.95 to secure several boards on one cable.