AJW Arrow Head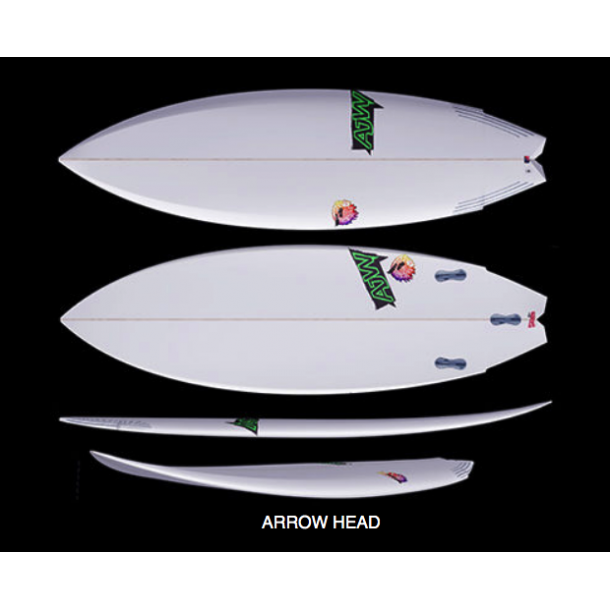 Take a look at the link below and choose you dimensions and style. Place your arder at my surfshop and you will have you board in aprox. 10 days.
This is the exact design a few certain guys we know have been flipping out over… Literally!!! A tiny wave contest machine… with tons of hidden volume this thing flies in nothing and extremely responsive in weak waves…
We took the same bottom curve an concaves from the StepRail PL3 which worked so well and basically added that same board concept to a older winged swallow… put a little notchtail just for fun… The feedback has been amazing! … super easy to get going in nothing! Minor adjustments for extra drive in 2015!

More info at: