AJW Mr Clean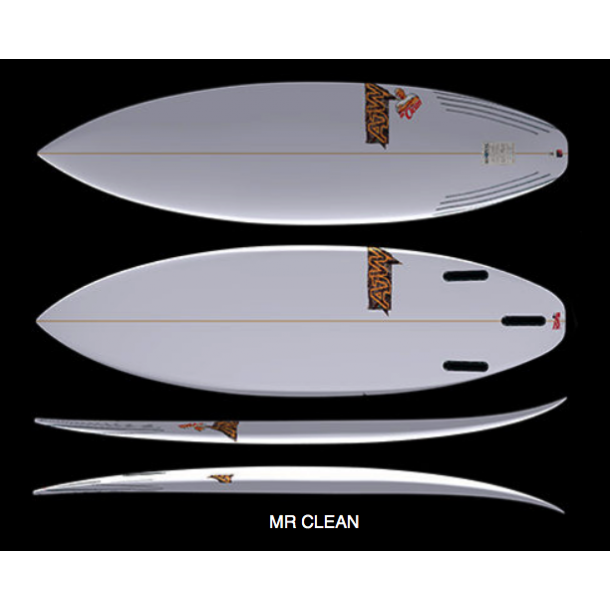 Take a look at the link below and choose you dimensions and style. Place your arder at my surfshop and you will have you board in aprox. 10 days.
Features the lowest nose entry offered, which allows the board to paddle and accelerate with ease. Overall, a very clean rocker and outline for a very nice flow while bottom turning and holding a line through the flats.
The secret to this board's success is an exaggerated flip behind the rear fin, which allows release and responsiveness in the lip, very popular for fin throws or above the lip antics.
Ride 1″ smaller than your regular shortboard.

More info at: