AJW Alligator Arms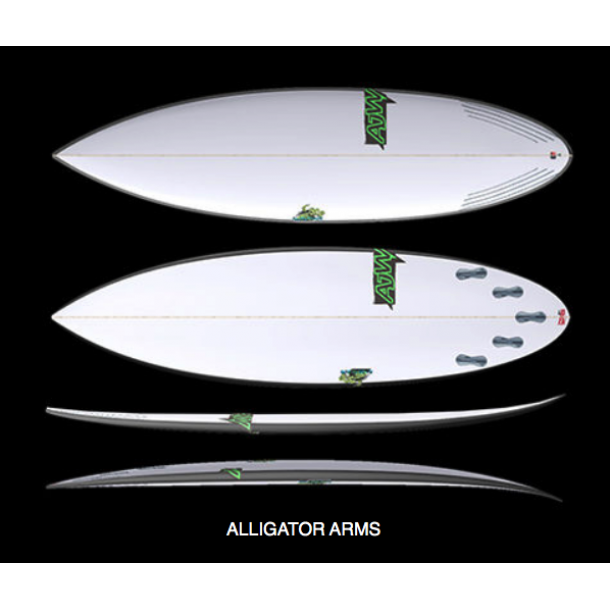 Take a look at the link below and choose you dimensions and style. Place your arder at my surfshop and you will have you board in aprox. 10 days.
Feel like you have Alligator Arms and you cant dig deep enough??? this little badboy will give u the little extra glide and speed that you need…
This goes along w/our 1board quiver concept; a very low all around rocker w/ extra foam in the chest for paddling.
Still maneuverable and forgiving just a great all arounder that we've made for a few of the custom guys and feedback has been overwhelmingly fantastic! Fast and easy to control ride as a quad or thruster sorta a shortboard version of the PL2.0
More info at: