Mod Mal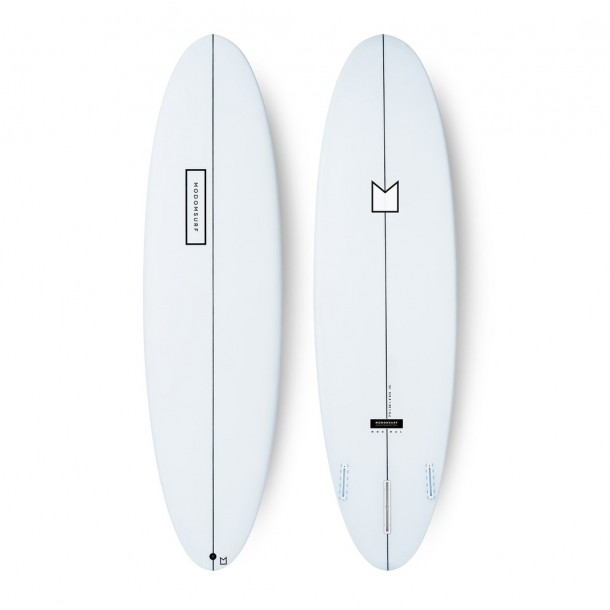 A MAGIC CARPET RIDE LIKE NO OTHER.

Set the rail to trim and cruise through sections regardless of how small or fat the waves may be. This board offers silky smooth rail to rail transitions which makes turning a breeze.

The MOD MAL combines performance and paddle power - the best of both worlds.

Construction — PU
Concave — Single to double
Glassing — 4x4 Deck x 4 Bottom
Fins — Single Fin + Stabilisers / FUTURES fin System
*Single Fin included.

Sizes
6'4 x 21 x 2 9/16 at 39L
6'6 x 21 1/4 x 2 5/8 at 41.5L
6'8 x 21 1/2 x 2 5/8 at 43.5L
6'10 x 21 3/4 x 2 3/4 at 46.5L
7'0 x 22 x 2 3/4 at 49L
7'2 x 22 1/4 x 2 7/8 at 52L
7'4 x 22 1/2 x 2 7/8 x 54L
7'6 x 22 3/4 x 3 at 58L
7'8 x 22 3/4 x 3 at 59.5L
7'10 x 22 7/8 x 3 at 61L

8'0 x 22 7/8 x 3 at 62.5L