Mod Mini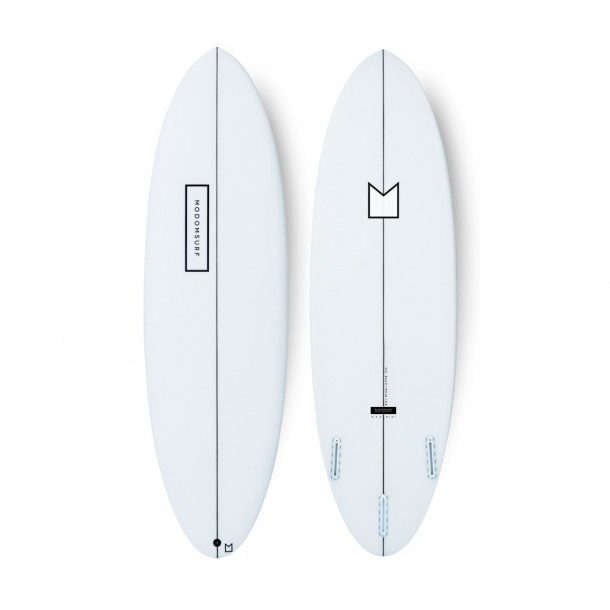 SPICE UP YOUR QUIVER WITH A MOD MINI.
The MOD MINI is a user friendly shape that is designed to maximise the days when all the ocean is willing to offer is small.
This design provides extra foam under the chest that will get you onto waves early, saving your arms for the return trip back to the line up.
The full rails and double concave smooth out rail to rail transitions and help the board glide through turns. Proudly handmade in Burleigh Heads, Australia.
Construction — PU
Concave — Single to double
Glassing — 4x4 Deck x 4 Bottom
Fins — Thruster / FUTURES fin System
Sizes
5'4 x 19 1/2 x 2 3/8 at 28L
5'6 x 19 3/4 x 2 7/16 at 29.5L
5'8 x 20 x 2 1/2 at 31.5L
5'10 x 20 1/4 x 2 1/2 at 33L
6'0 x 20 1/2 x 2 9/16 at 35L
6'2 x 20 3/4 x 2 5/8 at 37L
6'4 x 21 x 2 3/4 at 40L6'6 x 21 1/4 x 2 3/4 42.5L