CBD Anti-stress Pack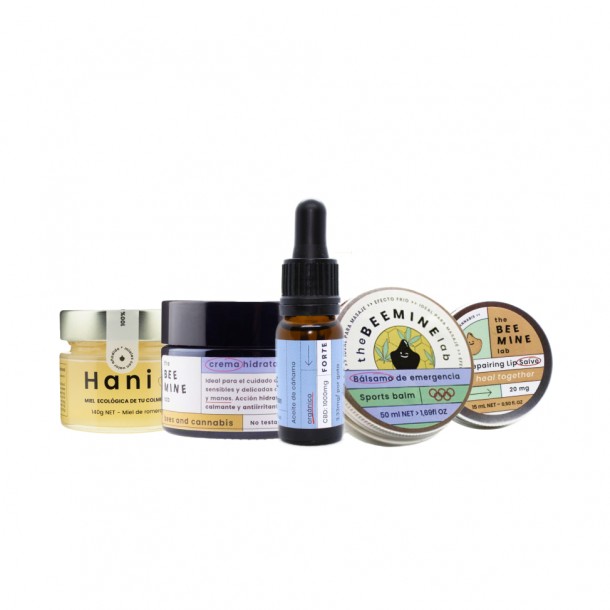 End stress and anxiety with the most complete Beemine pack.
Contains: Hani Raw, Oil Forte, Emergency Balm, Moisturizer and the CBD Lip Balm
Hani Raw provides you with vitamins, minerals, antioxidants, fatty acids, essential amino acids and beneficial sugars for energy metabolism. Ideal to start your day on the right foot.
CBD Oil Forte 10% is great for a skin nutrition <boost> as a serum and ideal for the person seeking concentration, balance, mental clarity and creative ability.
Our Emergency Balm is your ideal companion for when you need immediate action on muscles and joints – packed with natural ingredients like Lemongrass, Clove and hemp seed oil.
Use the Hydrating Facial Cream to calm and protect from the daily stress of the city. Ideal for people with damaged, dry or irritated skin. It is an ideal non-toxic solution for people who have a topical afflictions like eczema or acne.
Our CBD Lip Balm is ideal to hydrate and relieve cracked and irritated lips.
More information at: