CBD Sport Pack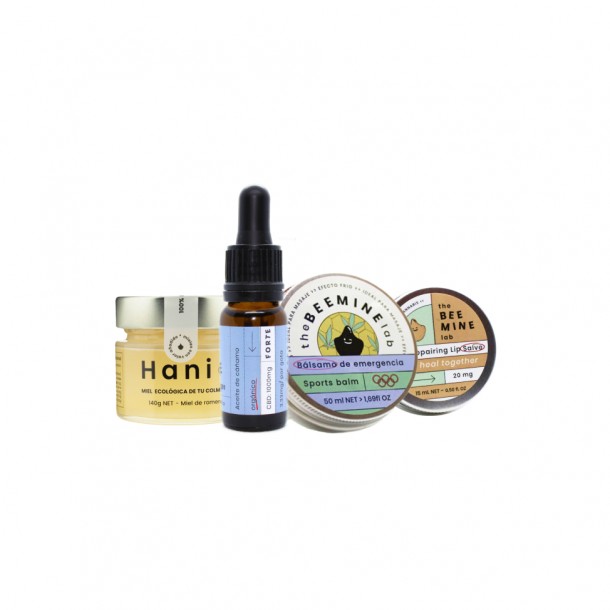 Recover from your favorite physical activities with cannabis.
This pack contains: Hani Raw, CBD Oil Basic 10%, Emergency balm and the CBD Lip Balm.
Hani Raw provides you with vitamins, minerals, antioxidants, fatty acids, essential amino acids and beneficial sugars for energy metabolism. Ideal to start your day on the right foot.
CBD Oil Forte 10% is great for a skin nutrition <boost> as a serum and ideal for the person seeking concentration, balance, mental clarity and creative ability.
Emergency Balm is your ideal companion for when you need immediate action on muscles and joints – packed with natural ingredients like Lemongrass, Clove and hemp seed oil.
Our CBD Lip Balm is ideal to hydrate and relieve cracked and irritated lips.