Chilli Surfboards VOLUME 2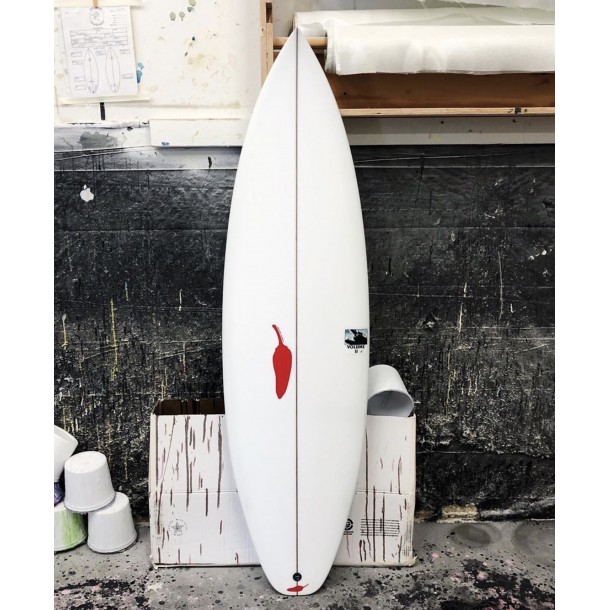 Fins: FCS II or Futures
Glassing: 4oz Ecloth X 4oz deck 4 oz + Innegra bottom. Chilli progressive carbon toe and heal patches with our signature black line.
Foam: Polyurethane PU / South coast
Resin: Polyester High density
CHILLI Future Leash Plug
Nose Rocker Pogressive
Tail: Squash tail
Description:
Mitch Coleborn has spent many years on the WQS surfing in average conditions. James ( Chilli) and Mitch have created a new small wave performance short board. After countless discussions about heats ran in small conditions we slowly over time modified the Spawn and we developed the Volume 2. This board is fast and drivey it excels in 1 – 4 foot conditions The Volume 2 has been tried and tested all around the world in locations including Sydney, California, Indonesia, Hawaii and Japan.



Tail: Squash
Fins: FCS x3 fins
Rail: Medium Rail