Mod Fish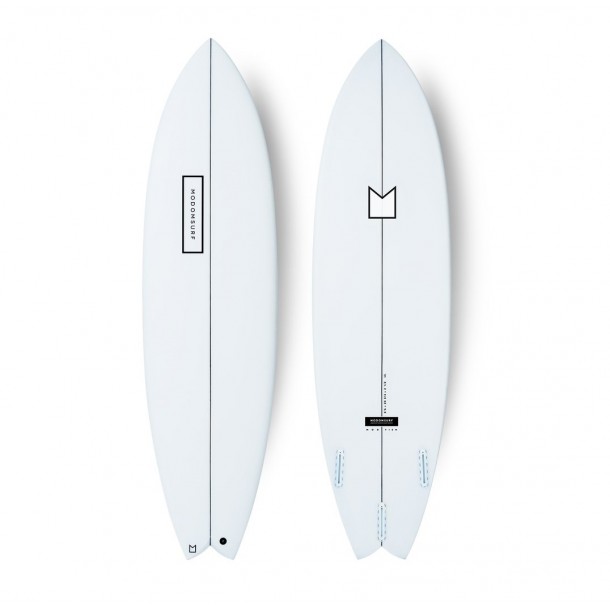 THE MOD FISH WILL MAKE YOU RETHINK YOUR QUIVER.
This stretched out Fish will glide into waves using half the amount of paddles as your everyday shortboard.
It's flat rocker and volume forward result in face melting down the line speed even in gutless surf. To maximise control we've had to pull the tail outline in and lower the rails, this allows you to drive through high speed turns and draw longer arks.
This board is designed for people wanting to go faster than normal no matter what their ability might be.
More length + More Volume = More waves, resulting in More Fun.
Construction — PU
Concave — Single to Double to Vee
Glassing — 4x4 Deck x 4 Bottom
Fins — TWIN FIN + STABALISER / FUTURES fin System

Sizes
6'0 x 20 x 2 3/8 at 32.5L
6'2 x 20 1/4 x 2 7/16 at 34.5L
6'4 x 20 1/2 x 2 7/16 at 36.5L
6'6 x 20 3/4 x 2 1/2 at 38.5L
6'8 x 21 1/8 x 2 5/8 at 41.5L
6'10 x 21 1/2 x 2 3/4 at 44.5L
7'0 x 21 5/8 x 2 13/16 at 47.5L